The uplifting feel of something sparkly that instantly lifts your mood, no I'm not talking about a glass of bubbles although there's no reason why the two can't go together. I am referring to the wonderfully enlightening shiny little discs we have been attaching to clothes for years and that my mother spent a decade removing from a blocked Hoover.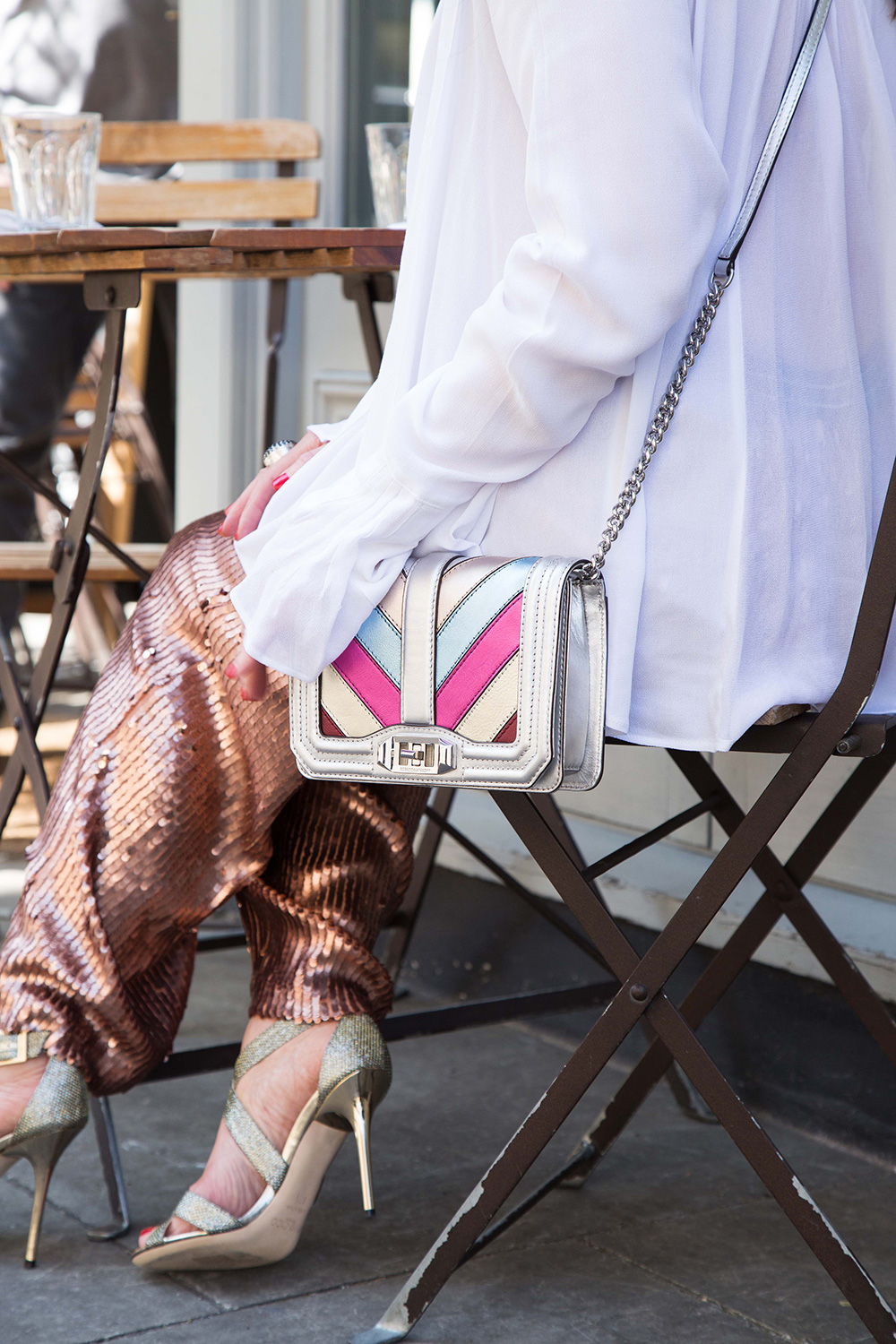 Often ignored in the summer month's sequins are harvested away for Christmas/New Year celebrations. Now if you are a born magpie like myself you will consider this a sheer criminal waste and want to shout out at the top of your voice viva la sequin!
Embellishment has always been a favourite with designers and some such as Ashish have built a career around it but in September last year something interesting happened, more and more designers presented sequins in there SS18 collections.
It started in New York with the leaders such as Marc Jacobs & Tom Ford when sparkles and sequins were everywhere right down to sequin knickers.
Instant flashbacks to Carrie Bradshaw in 'the real me' episode came flooding back, do we remember the fact that she was 'fashion roadkill' or the amazing sparkly pants that she was made to don…mmm….I can't help but wonder!
Although sequin pants may seem like a lifetime away there are ways that we can indeed rock this glorious trend and team it with other catwalk hits such as the pencil skirt.